This month we are telling the story behind Lindberg so you can discover things you didn't know about one of our most in demand brands. Things that might just change your life, or at least your eyewear, forever!
Based in Aarhus, Denmark this small private company is among the most admired eyewear designers in the world. Lindberg are at the forefront of new and evolving global eyewear trends and at the cutting edge of eyewear design and how to make a sophisticated statement with your eyewear.
They burst on to the scene in 1985 with the ground-breaking Air Titanium range. Mr Lindberg, an optician, was in his mid-forties and needed glasses himself for the first time. Experiencing it himself, his eyes were opened to how crap and uncomfortable all the glasses were. He found nothing that he was happy to wear himself, all day. So he set about creating eyewear that was lightweight but strong, stylish and extremely comfortable. He teamed up with his son Henrik, a trained architect, to design Air Titanium which upended the eyewear market with its delicate silhouette that was not only featherweight, but also virtually indestructible. Since then they have revolutionised eyewear design more than once. Innovation is key to their success. They have won 95 international design awards. The brand still remains an important and influential heavyweight in the eyewear industry today.
Lindberg's ethos is to always put the end-user first in the product design process. Their approach works. For many glasses wearers, once they discover Lindberg they will wear nothing else.
With LINDBERG you can create a truly personal eyewear experience – especially when it comes to colours. Endless options and combinations allow you to customise your very own colour universe matching your individual style.
With LINDBERG eyewear there is no mass production or one-size-fits-all designs. Each frame is individually crafted to order, carefully incorporating your particular preferences, and they are all hand finished. Giving you a unique pair of glasses. The frames are a calling card for those who treasure function as much as fashion, quality as much as cool-factor.
Lindberg take pride in doing all things in-house. Everything they do is steeped in the traditions of Danish design. Simplicity. Function. Elegance.
The Secrets Of Danish Design
It seems the Danish have discovered the recipe behind making beautiful things that make life easier. Danish designers combine new technologies, simplicity and functionalism to design buildings, furniture, and objects that have become iconic.
Functional design means first and foremost it works! Whether a chair or a pair of glasses it performs its function simply and elegantly. If it's a chair it is comfortable and strong. If it is a pair of glasses they are light-as-a-feather yet strong and durable.
But equally as important is the emotional element. Good design brings pleasure to the person using it. It makes you feel good. There is a beauty to it. When something is designed so perfectly you can't help but feel a strong sense of joy simply by using it or even looking at it.
From the founder, Henrik Lindberg:
LINDBERG designs are easy to spot for their clean lines and seamless construction, though it's admittedly difficult to come across two entirely identical pairs. 'If you want to calculate all the possible outcomes of how many different styles exist in the LINDBERG universe, the number is rather absurd, like six million or something,' says founder, Henrik Lindberg.
Having an 'individual to you' pair of glasses is not a problem with all of the incredible options Lindberg has to offer. Lindberg gives you a customised piece of eyewear, designed just for you. Shape, size, material, and colour all custom designed to fit you.
'Your eyes, and what's in front of them, are the first thing people see when they meet you – not your feet, hands or legs,' he says. 'So I really don't grasp when someone puts so much effort into their overall look, and then they just grab their glasses without thought – they don't polish them, they probably have mushrooms growing on the nose pads – and out the door they go.'
Having spent nearly 35 years building a brand that has made the world a slightly prettier place: certainly for those lucky enough to see through Lindberg frames, but also for the rest, who knowingly or not, look at others wearing glasses that actually suit them too.
Lindberg Frames Are Like No Other
Lindberg are constantly exploring new paths and pushing things forward. Here are a few of their newest ranges.
LINDBERG N.O.W. The newest addition to the range. Combines a remarkably thin composite front and ultra-lightweight titanium into a minimalistic design.
JONES AND CO. CLIENT WEARING LINDBERG N.O.W.
---
Lindberg Acetanium showcases advanced Lindberg knowhow in titanium and acetate and how to combine these materials for a new level of modern frame design. Acetanium is distinct, strong design with Lindberg's trademark lightness.
---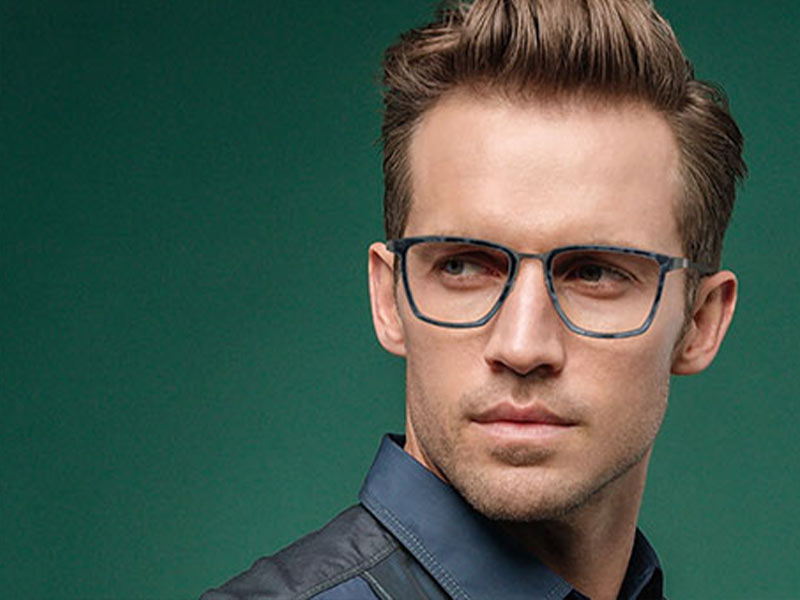 Lindberg Strip is a distinctive design in which the lenses are mounted in a special acetate inner rim within the titanium plate frame.
---
Lindberg Horn – ultrathin horn front, hand-polished to bring out exquisite colour patterns, combined with lightweight, adjustable titanium temples.
---
The iconic Lindberg Air Titanium – full-rim frame made entirely of ultra-light titanium wire – extremely flexible, strong and comfortable.
---
Lindberg uses only a special type of titanium, which is also used for pacemakers and other medical uses. In addition to being hypoallergenic, this type of titanium is extremely lightweight, flexible and strong.
The design is timeless and contemporary and there is nothing else like it!
Available in 35+ colours!
Lindberg at Jones And Co.
– The Ultimate Eyewear Design
As a Lindberg Precious Partner (one of only a handful of opticians in the UK who work with their prestigious 18ct solid gold and buffalo horn collection) we have worked alongside the Lindberg for over 20 years.
We have the largest collection of Lindberg in the North West with over 150 pieces in stock. However the real advantage of seeing the Jones And Co. team is our expertise and know-how for getting the very best out of the Lindberg collection for every single client. At Jones And Co. each frame is individually crafted to fit your face, your prescription, and your personal style.
Don't let your glasses be an afterthought. The Jones And Co. team can help you create the perfect pair of Lindberg glasses to meet all of your specific needs and requirements. Call the practice on 0161 834 7798 or email hello@jonesand.co to book a styling consultation and see the entire Lindberg collection.