Why Choose Us
Get Ready for an Effortless Eyewear Experience!
If you're searching for eyewear from an optical practice that strives to be the area's best, then you're in the right place. Choosing an optician and choosing new glasses can be challenging, especially when you're looking for one proven to provide top-notch eye care and advice and cutting-edge frames and lenses. At Jones And Co. Styling Opticians, our team knows what it takes to provide all this and more. We offer personalised service with results and quality you won't find anywhere else. Below are just some of the reasons why people choose Jones And Co. Styling Opticians in Manchester for their eyewear.
Frames You'll Love Wearing
If you're looking for something different than what you find on the high street, then these frames are for you. You'll discover a new world of eyewear and choose a pair of glasses from a selection you won't see elsewhere.
Each season we travel to places like Paris, Milan, Munich, and Antwerp in search of the world's finest eyewear. We have relationships with the most admired and respected eyewear designers in the industry. Niche, independent eyewear companies that produce different and exclusive eyewear.
They are of the highest quality and handmade. Frames that only people in the know have heard of. And they are hard to find: only a handful of the UK's most progressive opticians carry these collections.
These are glasses with that individual feel that you'll love wearing.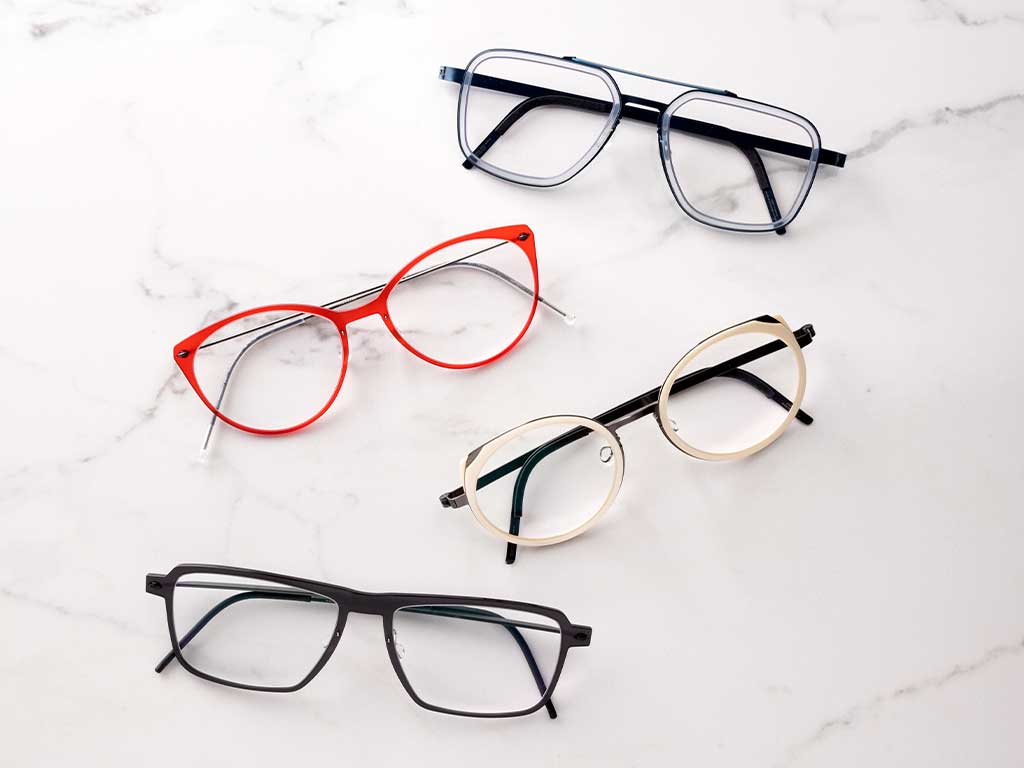 ---
Get Expert Help Choosing Glasses
Choosing glasses can feel like you're trying to find a needle in a haystack. You'll be glad to know there is a more effective way to select the right glasses than just trying on frames at random.
Our unique Eyewear Styling Consultation gets proven results and will make your search for new eyewear an effortless and enjoyable experience.
We have a superb choice of the world's most appealing eyewear with over 900 styles in stock to choose from. But, we're not a scratch-your-head and 'try frames at random' kind of place.
This professional service will save you time and hassle. You will find out definitively which frame styles will suit your face shape. It will make your decision on new eyewear easier and give you confidence in what you choose.
You'll discover the right styles of eyewear for you in a no-pressure, relaxed environment with the help of an eyewear professional (a qualified optician and member of the Association of British Dispensing Opticians).
Your Eyewear Styling Consultation will transform how you feel about your eyewear!
---
Our Proven Process
We have extensive experience in helping people look good and feel great in eyewear. Read our reviews and you'll find out we have a proven process that works! See below for an overview of our proven process and what to expect.
1. Eyewear Discovery Conversation
A quick initial phone call will help us discover your eyewear needs and give you advice and options individualised for you.
2. Jones And Co. Eye Exam
A 45-minute thorough eye exam with a senior optometrist with tailored advice and solutions for you. (Outside prescriptions are also accepted.)
3. Eyewear Styling Consultation & Unique Eyewear Collection
Discover what shapes, styles, and colours of eyewear will work best for you with our expert optical knowledge and know-how.
Choose from an extensive selection of frames you won't find in normal opticians. Glasses from the best independent eyewear designers.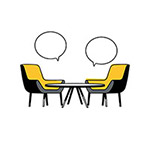 4. Fitting Appointment
Collect your new eyewear in 2-3 weeks! This final fitting and adjustment will maximise comfort.
5. Love Your Glasses!
Our process is guaranteed with our love your glasses guarantee!
Flexible Payment Options
We'll consult with you to give you several frame and lens options that will work best for your needs and your budget.
In addition to choices when it comes to how much you invest in your frames and lenses, you can spread the payments for your glasses over three to twelve months with 0% finance and no credit checks.
You'll wear your new glasses for two years or more, so we thought you might like to divide the payments with no interest, credit checks, or hoops to jump through.
At Jones And Co., we try to make the whole eyewear buying experience as easy as possible for you. From your taste in eyewear, to how you like your coffee, to how you would like to pay.
Just ask a team member, when ordering your glasses, if you'd like to divide your payments.
Your Satisfaction Is Guaranteed
At Jones And Co., we stand behind the advice and products we give you. Our Love Your Glasses Guarantee means you can't make a mistake with your choice of eyewear.
If for any reason you find that the fit or style of your frame is uncomfortable, or if you have any discomfort with the lenses within 60 days of collecting your new glasses, you can choose an alternative frame and/or lenses that will be more comfortable for you. All at no charge. We guarantee you will love your glasses!
In addition, we provide ongoing aftercare service to look after your eyewear for as long as you have them.
---